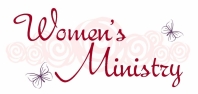 Women's Ministries
As women in the church we share Christ's love with each other in many different ways. Here a just a few of the opportunities we offer:
Prayer Group
Wednesdays at 10:00am at Taco time. For more information on this group please contact Annette Clyde at 253-334-2642.
Luncheons
January we have a luncheon and our Secret Sister reveal. This is also an opportunity to join Secret Sisters.
September we have a ladies Fall luncheon – this usually includes a speaker to share encouragement from God's Word.
Annual Retreat
This takes place in May – usually on the 3rd weekend of the month. This event starts on Friday evening and ends Sunday around 1pm. This is a great time of fellowship, digging deeper into God's Word, encouragement, prayer, and some girl fun.
Spaghetti Dinner/Dessert Auction
This takes place in March and is the fundraiser for the annual women's retreat.
The Women's Ministries is involved in many other activites of the church during the year. Come, check us out and see what we are all about.
.
Email: office@bonneylakenazarene.org
Phone: 253-863-8260