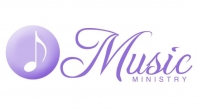 Music Ministry
There are several ways to particitpate in the music ministry.
Do you play an instrument? The Worship Team needs you.
Do you sing? You can join the Worship Team and/or the choir.
The Worship Team practices usually on Wednesday evenings at 5:30pm and then again on Sunday mornings at 8:00am.
The choir begins practices in September for our Christmas program and continues through Easter. We practice for about 1 hour after the Sunday morning service.
DeAnn Johnson, Worship Director and Church Secretary
Email: the2johnsonsmd@comcast.net
Phone: 253-740-8235